Ring with Wood and Crystal
The stainless steel ring La Superba from Holzspecht stands out due to its noble combination of a zirconia crystal with a unique wooden inlay. The zirconia crystal, embedded in stainless steel and surrounded by the wooden inlay, makes your uniqueness shine with its clarity.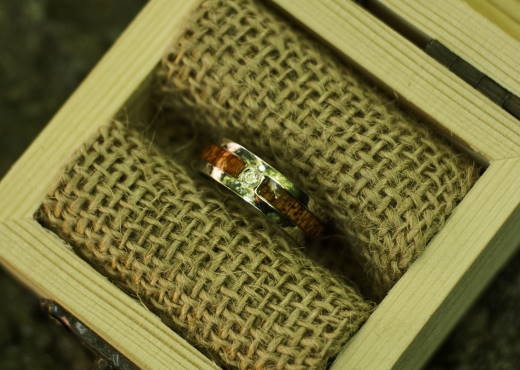 The Outstanding
The eponymous star is a very conspicuous star because of its luminosity. Thus, it was called La Superba, "the outstanding one". So let the Ring La Superba invite you to stand out, love your uniqueness and let it shine!
Your Shining Power
The star La Superba, which gives its name to Holzspecht's stainless steel ring with a zirconia crystal, is about 300 times the size of the sun. It is one of the variable stars, has a high carbon content, and is about 760 light years from Earth. Show your shining power too, with the ring La Superba from Holzspecht.