Holzspecht Tungsten Ring with Wood
Holzspecht's ring LIBERTAS made of tungsten and wood inspires with its simple elegance. Magnificent wood is clearly framed by rose-colored tungsten. This clarity brings focus, which encourages you to go your own way and freely shape your life according to your wishes.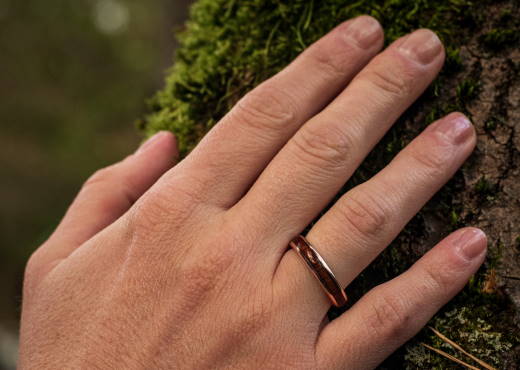 Your companion star
Libertas is a giant star with a companion star about 200 light-years from Earth. It is part of the constellation eagle and thus invites you to fly through life like an eagle yourself.