Holzspecht Wooden Sunglasses Ausblick
Do you know that feeling when you are high up on a mountain, completely in the moment and enjoying the full expanse of the view that is offered to you? That feeling of freedom, joy and happiness? Or, in a more figurative sense, the feeling of looking forward to beautiful experiences ahead of you, that you are awaiting with great anticipation and then, once the time has come, fully enjoy?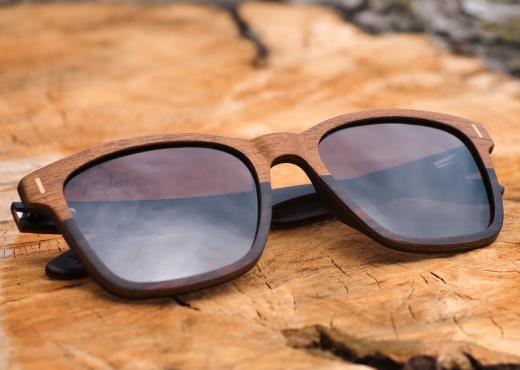 Magnificent views
These views, whether from the mountain into the wide landscape or joyfully looking forward to certain events and experiences, are our inspiration for Holzspecht's glasses AUSBLICK, Ausblick being the german word for view / outlook. Ausblick convinces and inspires with its clear design and the wonderful color combination of teak wood and wonderfully dark ebony.
In the here and now
The dark polarizing UV-400 nm lenses are easy on your eyes and protect against UV-A, UV-B and UV-C. Special details of Ausblick and real eye-catchers are the engraved woodpecker on the outside of the temple and the wonderful color contrast between teak wood and ebony. Enjoy the anticipation of upcoming events as well as the current moment with Holzspecht's wooden sunglasses AUSBLICK and be fully present in the here and now.