Wood Watches
Show Filters
Showing 1–32 of 36 results
Showing 1–32 of 36 results
Time is precious
Especially when enjoying special moments with your life partner, friends, family or even when appreciating some time alone. With wooden watches for women and men from Holzspecht, you can always keep an eye on time. At the same time, Holzspecht's handmade wooden watches invite you to be completely present in a single moment, enjoying precious moments in your life.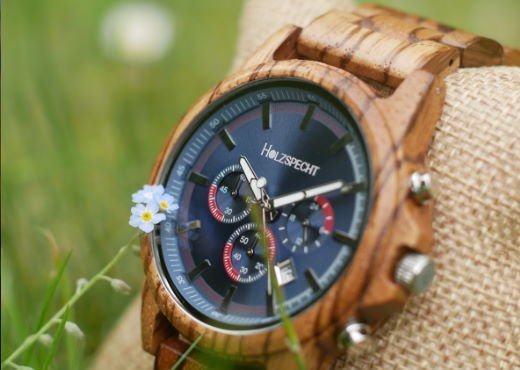 Handmade unique piece
Handmade from high quality and unique types of wood with unique grain patterns, each wooden watch is one of a kind. It is a unique wooden watch for the unique and precious person who wears it. With all their diversity, Holzspecht's wooden watches for women and men as well as unisex models have some things in common:
light weight
striking naturalness
hypoallergenic – use of allergy-friendly materials
precision of carefully selected movements
Woodpecker engraving on the back of the case and crown for an extra dose of lightness and vibrancy
extremely pleasant and high wearing comfort
elegant jewelry clasp
Your Uniqueness
In addition to the functionality, the strikingly natural, timeless design and the high-quality materials, the wooden watches for men and women from Holzspecht also have on certain goal in common: highlighting and celebrating your uniqueness!