Holzspecht Wood Watch Dachstein Maple
The unisex wooden watch Dachstein maple is suitable for her and him. The design of this watch for both women and men is inspired by the Dachstein. The black, blue and white elements of the dial remind you of Dachstein's rock, ice and snow.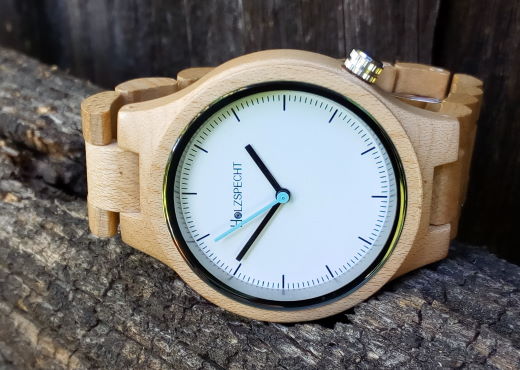 Swiss quality movement
A Swiss quality movement ensures precision in timing. Particularly striking are the annual rings, which are clearly visible in the light maple wood and emphasize your uniqueness. The customizable wristband strap allows you to adjust the length to individually suit your wrist.
Your watch, your uniqueness
With the Dachstein wooden watch for ladies and men wear a piece of Dachstein's uniqueness. Share with us the joy of the unique and embrace your uniqueness!