Holzspecht Wood Watch Feuerkogel
The unisex wooden and stainless steel watch Feuerkogel is suitable for her and for him. Inspiration for this watch for women and men is the Feuerkogel, a unique mountain in Austria. No matter whether you conquer the Feuerkogel by foot or cable car – when you arrive at the top, you will gain new strength, enjoy the freedom and the wonderful wide view.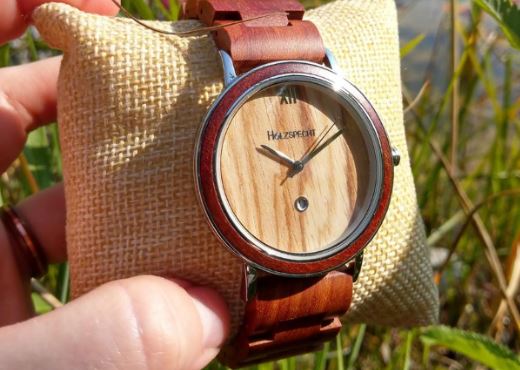 Power and Freedom
With the wooden watch Feuerkogel you carry this power and freedom on your wrist. Discover the contrast of rock and forest of your unisex watch. Whether in olive and red sandalwood of case ring, dial, date display and stainless steel of the case – Feuerkogel is your ideal companion.
Fiery uniqueness
The name Feuerkogel has its echo within the fiery colors of red sandalwood, which finds a unique complement in the richly grained olive wood. Share with us the joy of the unique and emphasize your uniqueness with the wooden stainless steel watch Feuerkogel!