Holzspecht Tungsten Ring with Wood
The ring MAIA by Holzspecht enchants with the combination of wood and tungsten in the color silver. The light silver-colored tungsten edging emphasizes the unique grain of the incorporated wood in a special way and celebrates your uniqueness. The clear color contrast of the wood inlay and the silver-colored tungsten also invites you to clarity on your path of life.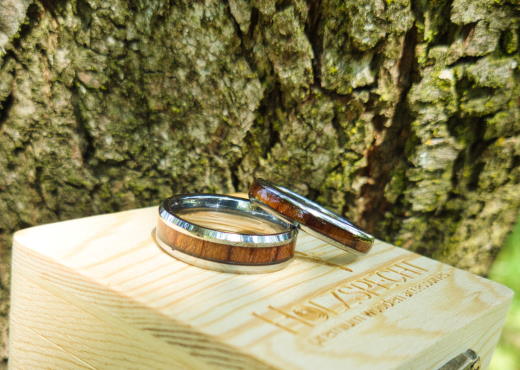 Your individual path
Maia, the star that gives this ring its name, belongs to the constellation of Taurus. As a variable star, its brightness as seen from Earth is variable, is changing. Let the ring Maia encourage you to change, to embark on your journey of personal development, and remind you to follow your individual path with full clarity.