Holzspecht Tungsten Ring with Wood
The AVIOR ring by Holzspecht is strikingly natural in its combination of wood and gold-colored tungsten. The gold-colored tungsten framing the wooden inlay emphasizes the unique grain of the wood and thus also celebrates your uniqueness. Let the Ring Avior encourage you, like the star of the same name, to let your uniqueness shine brightly.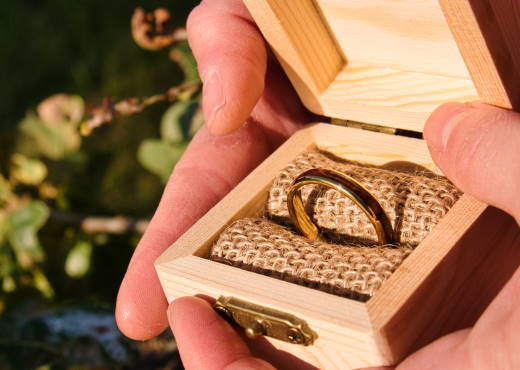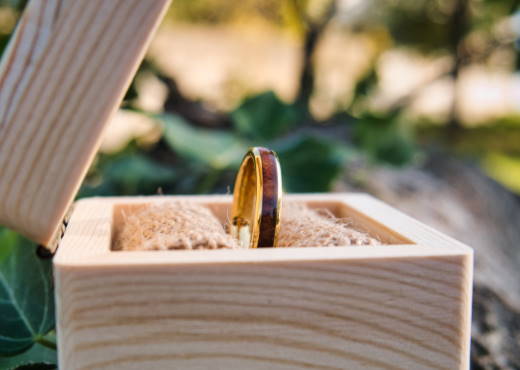 Your Light
Avior, also known as Epsilon Carinae, is one of the 50 brightest stars in the night sky and is approximately 630 light years from Earth. Avior is still little explored and is part of a star system that consists of two suns circling each other. Let Avior invite you to make the world a little brighter and more colorful with your light, your uniqueness.